Electrode performance simulation technology
High precision electrode performance simulation technology
In electrode design, in order to achieve both electrochemical capacity and conductivity, it is important to control both the material structure and the selection of materials such as conductive aids and binders that make up the electrode.
In order to solve this problem, efforts have been made in recent years to optimize electrode materials by analyzing the microstructure of the electrode.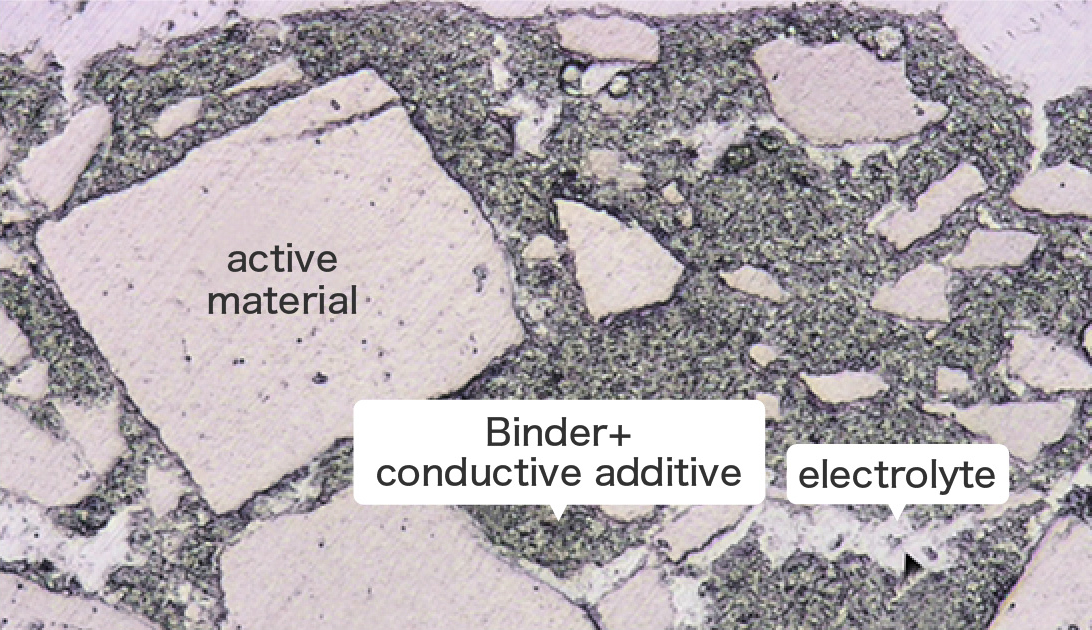 Cross section SEM image of a lithium battery positive electrode
FDK's original technology
FDK analyzes actual electrodes using SEM, etc., identifies their microstructure, and digitally models them.
We are developing a technology to predict electrode performance by simulating microstructure when the type and amount of additives such as conductive aids and binders are changed.
By analyzing the conductive path inside the electrode by simulation, the conductivity control factors are clarified and used for optimizing the particle size distribution of active materials and the type and amount of conductive additives.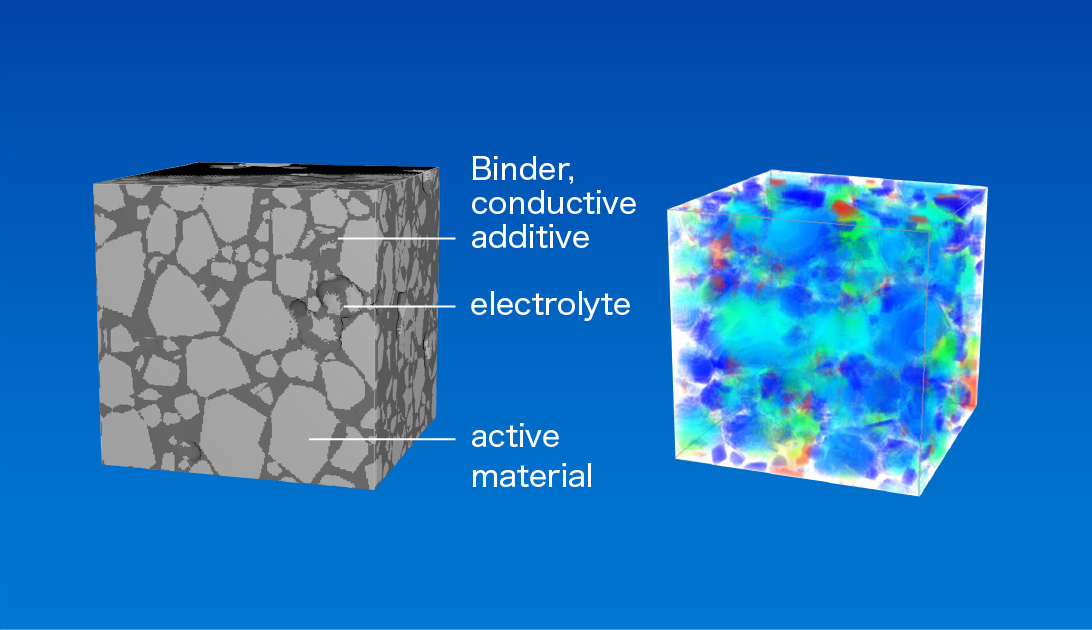 Electrode structure model of a lithium battery positive electrode with current distribution simulation