Analtical techonology
At our company, we use analytical technology to confirm the effectiveness of our in-house developed technology and evaluate it for benchmark surveys. We perform reaction/deterioration analysis in conjunction with battery characteristic evaluation, support problem solving, and utilize it in design development.
Nondestructive test (X-ray CT)
By irradiating the battery with X-rays and collecting the difference in the amount of X-rays that pass through as data and processing it on a computer, it is possible to compose an image of the inside of the battery. As an example, the same AA batteries mass-produced by our company are observed from three directions with a CT device.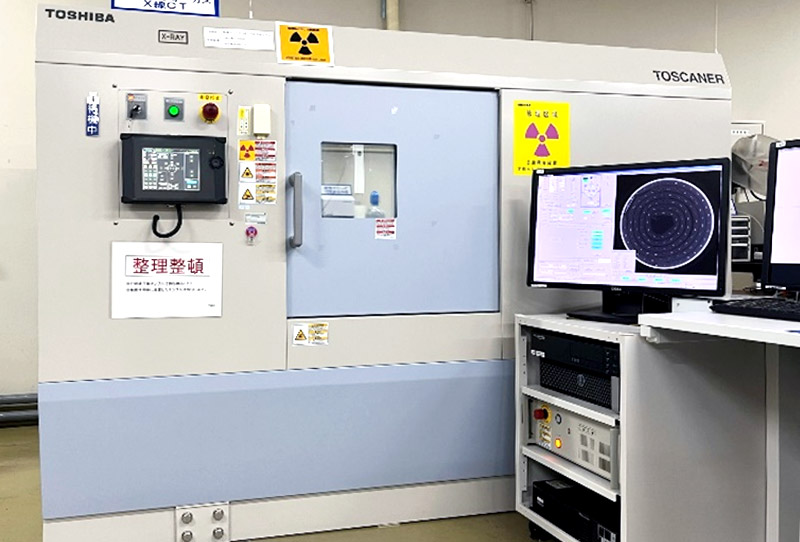 X-ray CT equipment
CT images of Ni-MH battery
It can be seen that Ni-MH battery has a structure in which a thick gray positive electrode and a white negative electrode are wound in a spiral. The parts that look white are metal hydrogen-absorbing alloys, and the gray parts are oxides, mainly nickel hydroxide. The separator that separates the positive and negative electrodes is a PP/PE non-woven fabric, and unfortunately cannot be observed in CT images.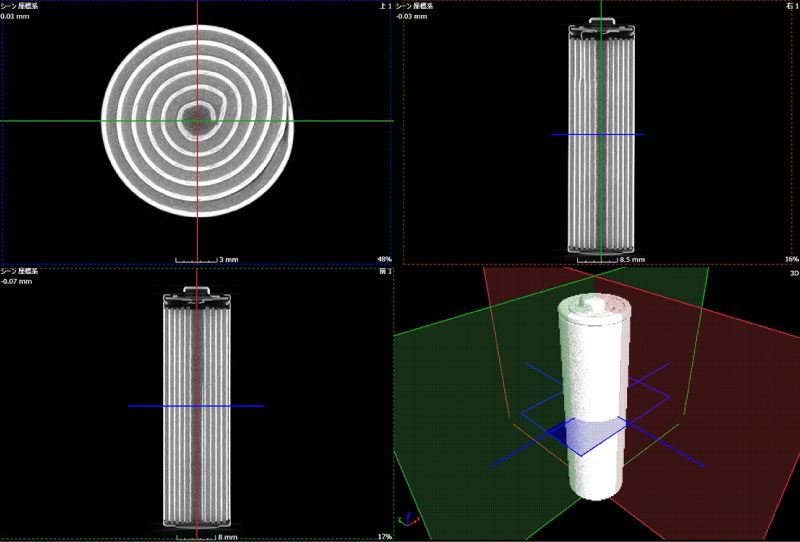 CT images of Ni-MH battery
CT image of Alkaline battery
While Ni-MH battery has a spiral structure, alkaline battery has an inside-out structure in which the zinc electrode is located in the center (IN) and the manganese electrode is located in the outer periphery (OUT). The manganese electrode is a pellet that is a mixture of manganese dioxide and carbon, a conductive material. can be observed.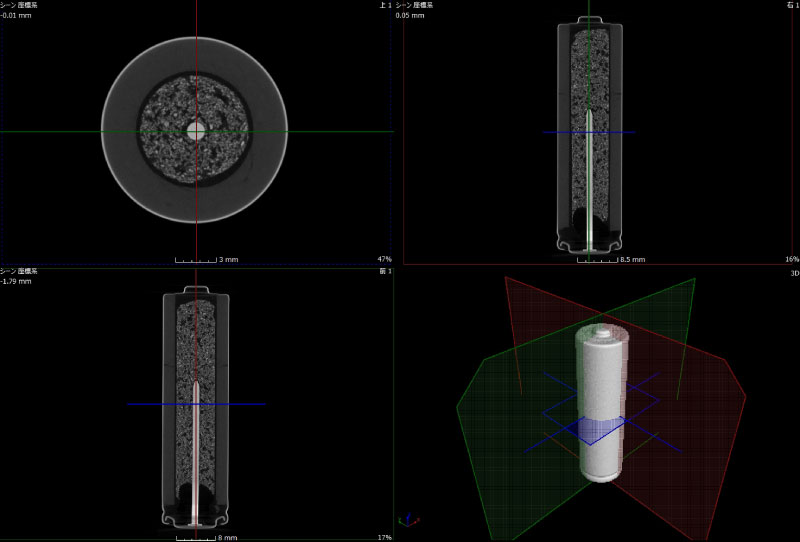 CT image of Alkaline battery
CT image of Lithium battery
Lithium battery has a spiral structure similar to Ni-MH battery, but you can see that the electrodes are thinner and have more turns than nickel-metal hydride batteries. Since the positive electrode uses expanded metal, it looks like a dashed line in the CT image, and you can see that it is surrounded by a layer mainly composed of manganese dioxide.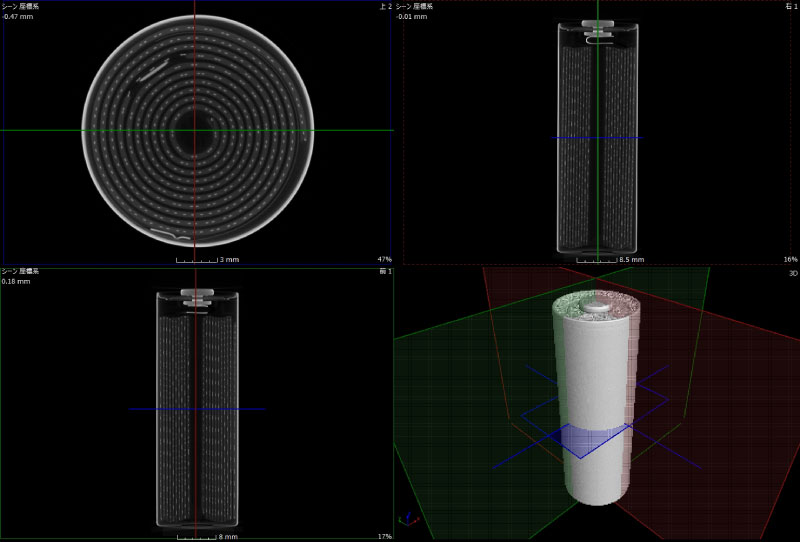 CT image of Lithium battery
Destructive test (Battery disassembled and investigated)
Disassemble the battery you want to investigate, and use SEM (EDS), XRD, etc. to investigate the difference as a product, such as the state of deterioration of the battery.
SEM/EDS equipment