Battery component technology
High precision component technology
The positive electrode cans (exterior cans) used in batteries containing alkaline electrolytes are made of inexpensive Fe as shown in the figure on the right, and have protective layers (alloy layer and nickel plating layer).
By utilizing a protective layer, the adverse effect of Fe on battery performance is reduced, and stable battery performance is realized over long periods of time.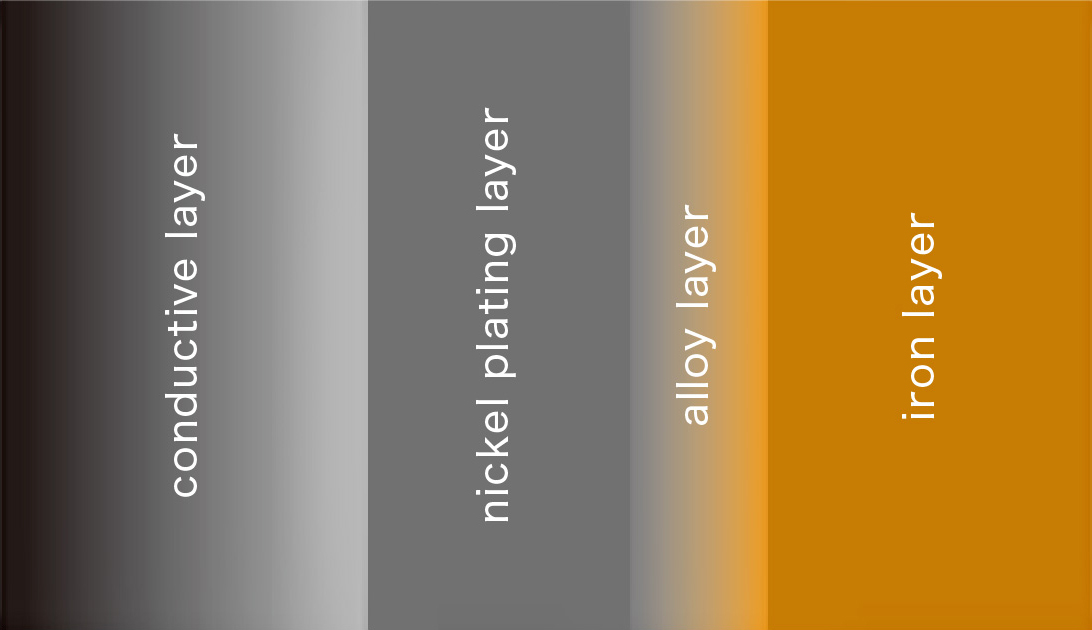 Image of inside the positive electrode can
FDK's original technology
As shown in the figure, FDK has improved our current collectors and positive electrode cans, and we have developed an alkaline battery that is device-friendly and can be used for a long period of time.
Using this component technology, Premium S achieves three battery characteristics that are often requested by our customers.
Extend battery usage time
Maintain power after long storage
Prevent cell leakage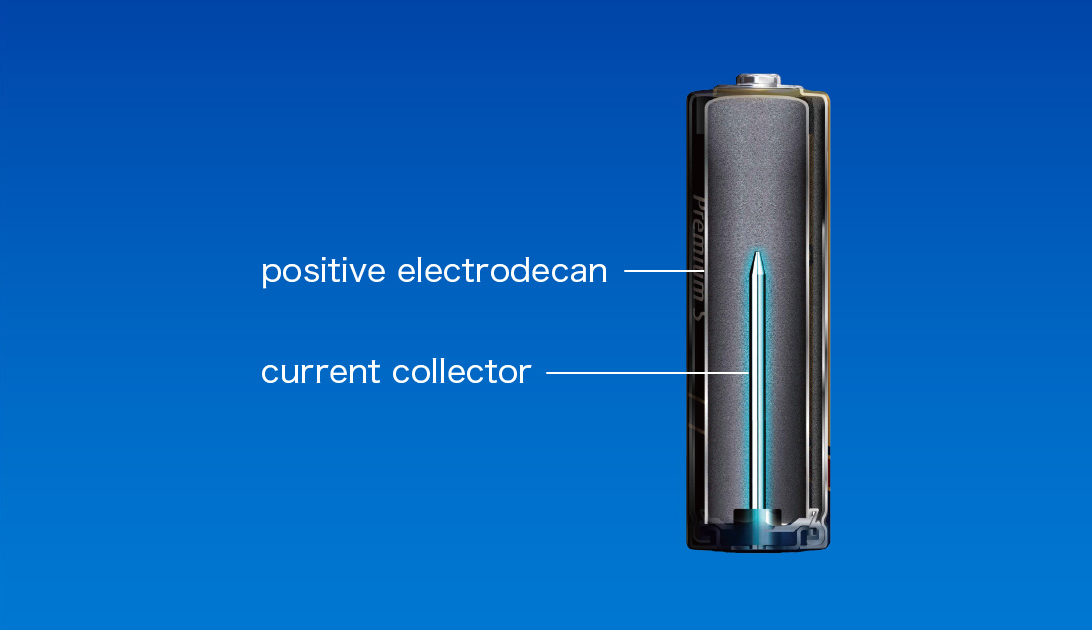 Image of the positive electrode can
New plating is used in the current collector
Premium S, which uses our new plating, significantly reduces the gas generated from the Zn negative electrode and improves battery leakage resistance.
Negative electrode gel internal image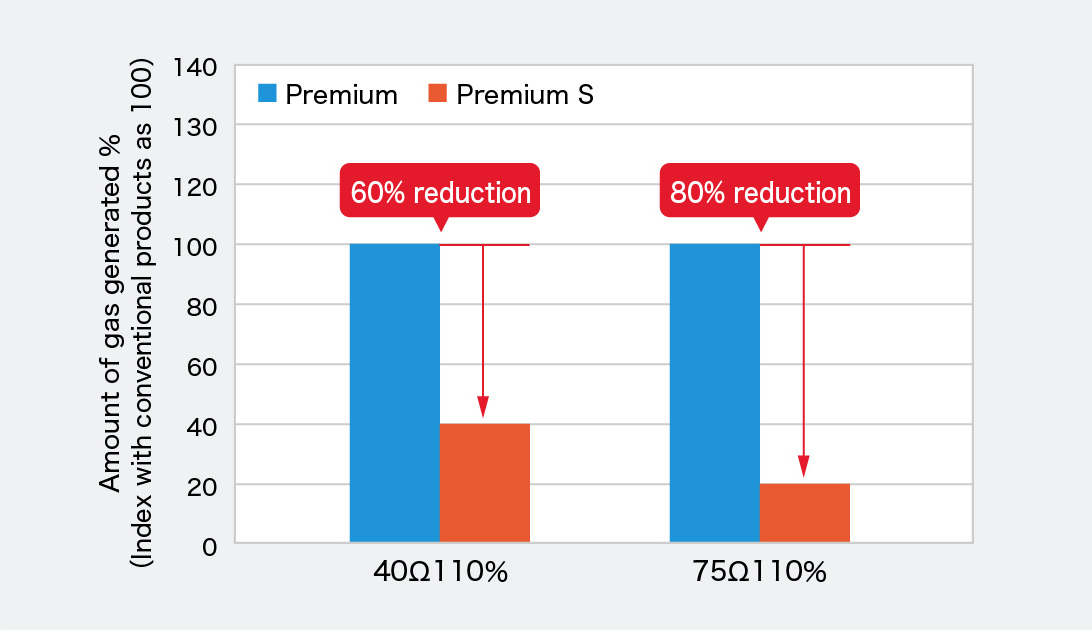 Amount of gas generated in the battery after over-discharging
Rare metal coating on positive electrode cans
By applying a rare metal coating to the positive electrode can as shown in the figure, the battery capacity is maintained even after long-term storage, making it an ideal battery for stocking of emergency supplies.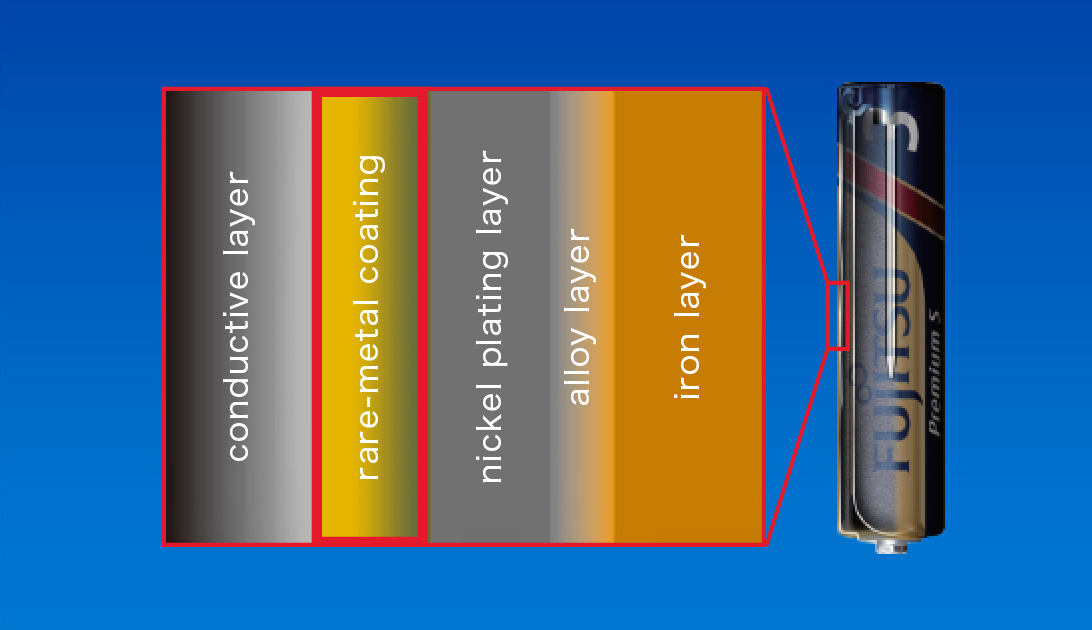 Premium S positive electrode can with rare metal coating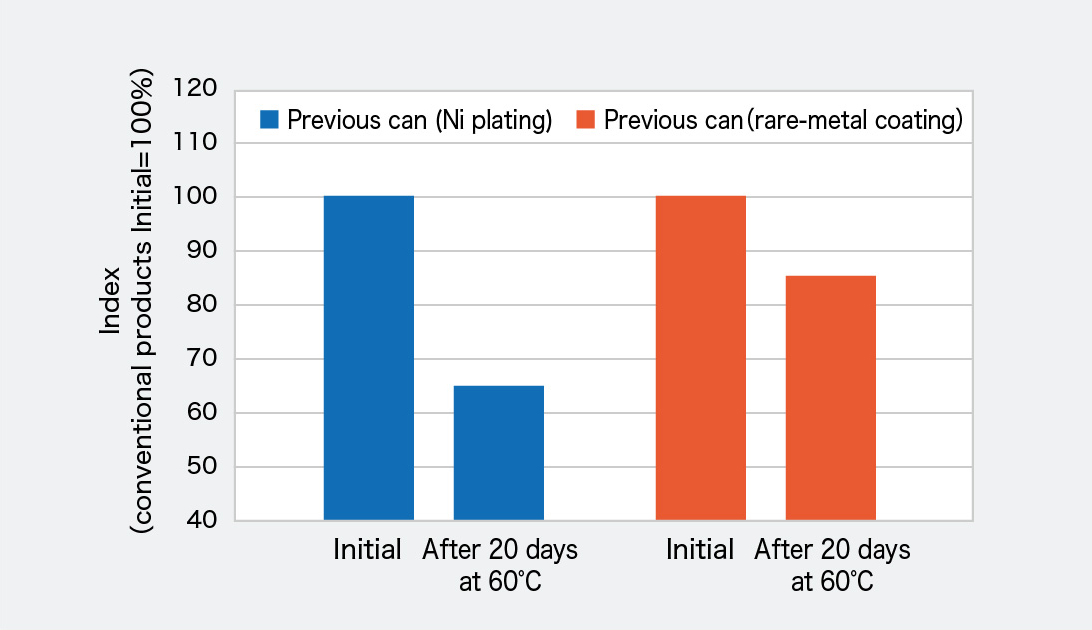 Comparison of discharge performance after long-term storage (accelerated test)