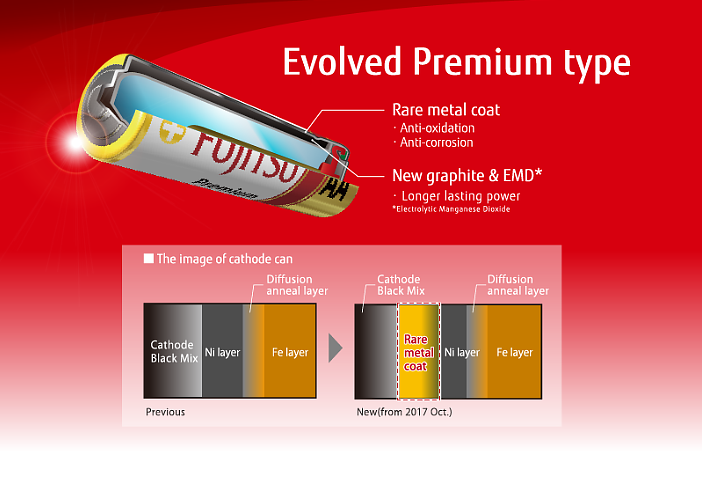 Keep the power after long storage
Rare metal coat is able to keep lower impedance for long storage.
■Discharge at DSC after 10years on storage
 (HighPower type AA)

Cutting-edge technology prevents battery leakage
By adopting rare metal coat, gas generation inside the battery was suppressed, and leakage prevention performance was further improved.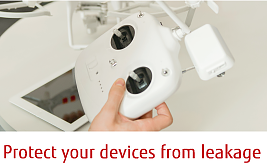 Longer lasting power
New graphite and high potential EMD make power for high drain devices.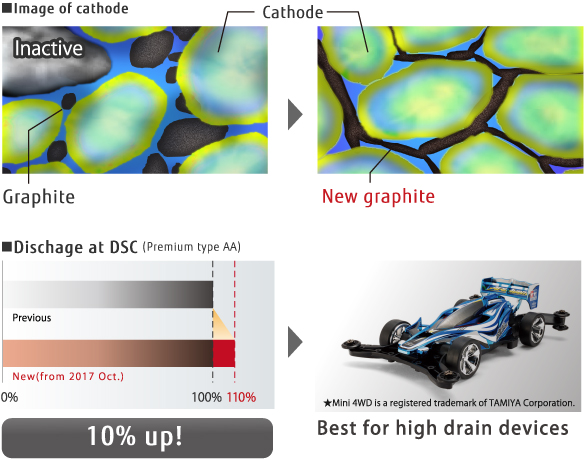 Maximum runtime
for all devices.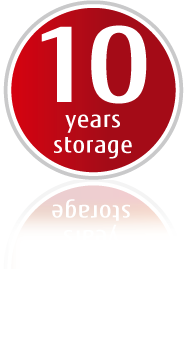 10 year storage
anti-corrosion technology