FDK Developed New Multi-layer Power Chip Inductors.
Improved its DC superimposition characteristics by 40% !
---
May 25, 2004
FDK CORPORATION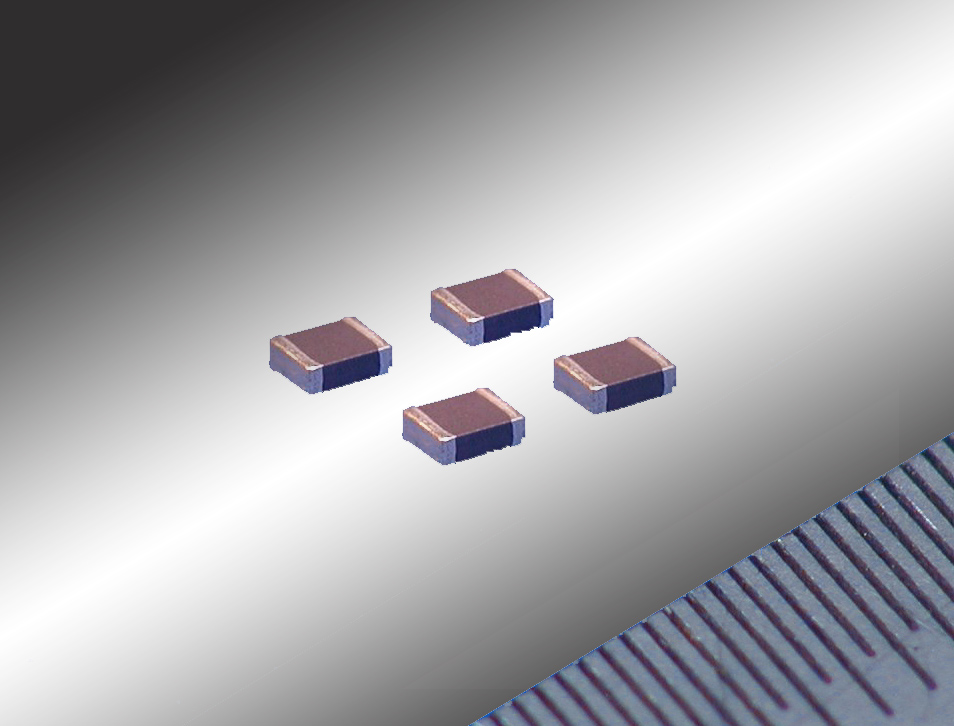 Multi-layer Power Chip Inductors "MIPW series"
FDK Corporation announces that it has completed to develop superior multi-layer chip inductors "MIPW series" suitable for compact electronics apparatus, such as cell phones, digital cameras, PDAs and so on. The inductance properties under DC biased conditions have been improved by 40% compared to our existing products.

By utilizing the original simulation technology, MIPW series inductors have been improved the inner structure of MIP series inductors, which had once attained the lowest direct-current resistance among the same class of inductors in the industry. It aimed to achieve superior inductance properties under DC bias conditions. New chip inductors offer a performance level equivalent or superior to winding type inductors.

This improvement of DC bias characteristics provides inductance to be stabilized to retain to the high current value. Thus, maintenance of high exchange efficiency would be realized when you use it for a converter circuit.

Due to the use of high-speed mounting machine and the outstanding mounting intensity, ultra compact and low profile inductors have realized a mounting speed of 0.1 seconds bearing the dropping impact of 10,000G. Because of this, substantial miniaturization of the power circuit of the small-sized electronic equipment became the actualization.

In addition, the influence of cross-talk to peripheral circuitry is eliminated by the magnetic shield. Also the products contain no lead and also support lead-free soldering. FDK is a strong advocate for a clean environment.

This product is expected to use for most compact electric apparatus such as cell phones and digital cameras. Mass production will be started in coming June.

[Specification]

Product name
The Multi-layer Power Inductor: MIPW series
Model No.
MIPW3226D0R9M
MIPW3226D2R2M
MIPW3226D3R0M
Inductance (typ)
0.9μH
2.2μH
3.0μH
DC resistance (typ)
0.07Ω
0.10Ω
0.12Ω
Working current
1.0 to 1.4A
1.0 to 1.1A
1.0 to 1.0A
Size (L x W x H)
3.2mm x 2.6mm x 1.0mm (max)
Weight
50mg (max)

* The result of comparison with the conventional products of FDK in May, 2004.

Acknowledged throughout the electronic components industry for its service and engineering excellence, FDK Corporation is one of the world's leading manufacturers of electronic components.

* Catalog click here !
[Contact]
FDK AMERICA, INC.
Sales Dept.
E-mail: america@fdk.com
TEL: +1-(408)432-8331

FDK CORPORATION
Corporate Communication Group
E-mail: narishi@fdk.co.jp
[Close]
---
Terms of Use | Privacy Policy